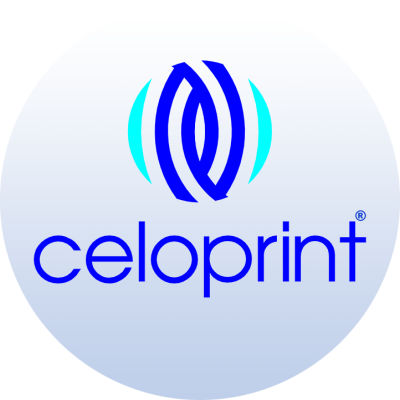 Integrated in Celoplás Group, Celoprint – Impressões, Lda. is a company certified according to NP EN ISO 9001:2015, dedicated to the areas of surface finishings and assembly.
Working in the outsourcing sector, Celoprint started its activity in 1997 by pad printing plastic parts. In 2000 we increased our offer by assembling plastic components, thus providing subsets to our Customers.
In 2007 we acquired a modern coating machine, equipping the company with another important activity for the plastic and metal parts industries.
To maximize value and benefit in a strategic positioning of excellence in the development of high-tech services, in partnership with our customers.
– Sustained growth with social commitment;
– Partnership with satisfied and confident customers;
– Competence, dedication and motivation;
– To honour our commitments and image;
– Continuous improvement.
Celoplás Group offers the most recent technological solutions for your needs.

Plásticos para a Indústria, Lda.
Injection moulding of technical parts using thermoplastic materials or liquid silicon rubber (LSR).

Plásticos para a Indústria, Lda.
Injection moulding of technical parts using thermoplastic materials or liquid silicon rubber (LSR).

Printing, painting and assembly of plastic components.
Máq. e Equip. para a Indústria, Lda.
Advanced automation tools and automatisms to support the production of plastic components.
Starting its activity through pad printing, the company later evolved to screen printing and hot-foil stamping.
Other than conventional paints, Celoprint also has the capacity for printing with UV paints.
Plastic and metal parts coating is a highly requested activity in the automobile and electronic industry.
The high Quality requirements that are imposed by our customers led Celoprint to invest in 2007 in an automatic coating machine, Venjakob Multiflex, with capacity for solvent-based, water-based and UV paints.
In 2018, given the need for increased installed capacity, Celoprint acquired a new double cabine machine equipped with a Yaskawa/Motoman robot.
We also have a manual painting cabine for small series.
Celoprint performs manual and automatic assemblies.
Given its integration in Celoplás Group, Celoprint can project and build automatic assembly equipment, following our customers' specifications and needs.
– Working in a highly competitive market, our purpose is to provide quality services in the areas of surface treatment of technical engineering parts by the processes of Painting, Pad Printing, Screen Printing, Hot-Foil Stamping, as well as manual and automatic assembly.
– We differentiate ourselves by the value of the service provided to our Customers and by the dynamics of evolution and strategic management of the company.
– We invest in the involvement and development of our employees.
– Our primary objective is continuous improvement and the effectiveness of the Quality Management System.
– We seek a permanent partnership and closer relations with our Suppliers and Customers.
– We comply with the specifications, expectations and real needs of our Customers by complying with applicable laws, regulations and other standards.
Address: Rua da Balaída, 707, 4760-200 V. N. Famalicão – Portugal
Rua da Balaída, 707, 4760-200 V. N. Famalicão – Portugal